This post is as much for my passion of writing – jotting down mundane day-to-day affairs that soon become memories of the distant past, as it is for being a helpful guide to anyone wanting to hike up to Suicide Cliff / Kowloon Peak – the highest peak in Kowloon at 600m. Here I've talked about my entire journey from Pokfulam in HK Island to Kowloon Peak in North East Kowloon.
We took bus route 970 going towards Kowloon at 8:22 in the morning. We got off at Prince Edward MTR at 9:15. Took the train going to Tiu Keng Leng and got off at Choi Hung MTR at 9:35. Once we reached Choi Hung we took exit C1. When you come out from the exit turn left to find the mini bus stop. Take either 1 or 1A to Fei Ngo Shan Road. There is a good frequency of buses and we didn't have to wait for long. Our bus driver was also quite helpful and let us know when we reached our destination. It was a road going upwards off Clear Water Bay road. We reached there at 9:45 so in all we took 1 hour 23 minutes just to get to the start of the hike.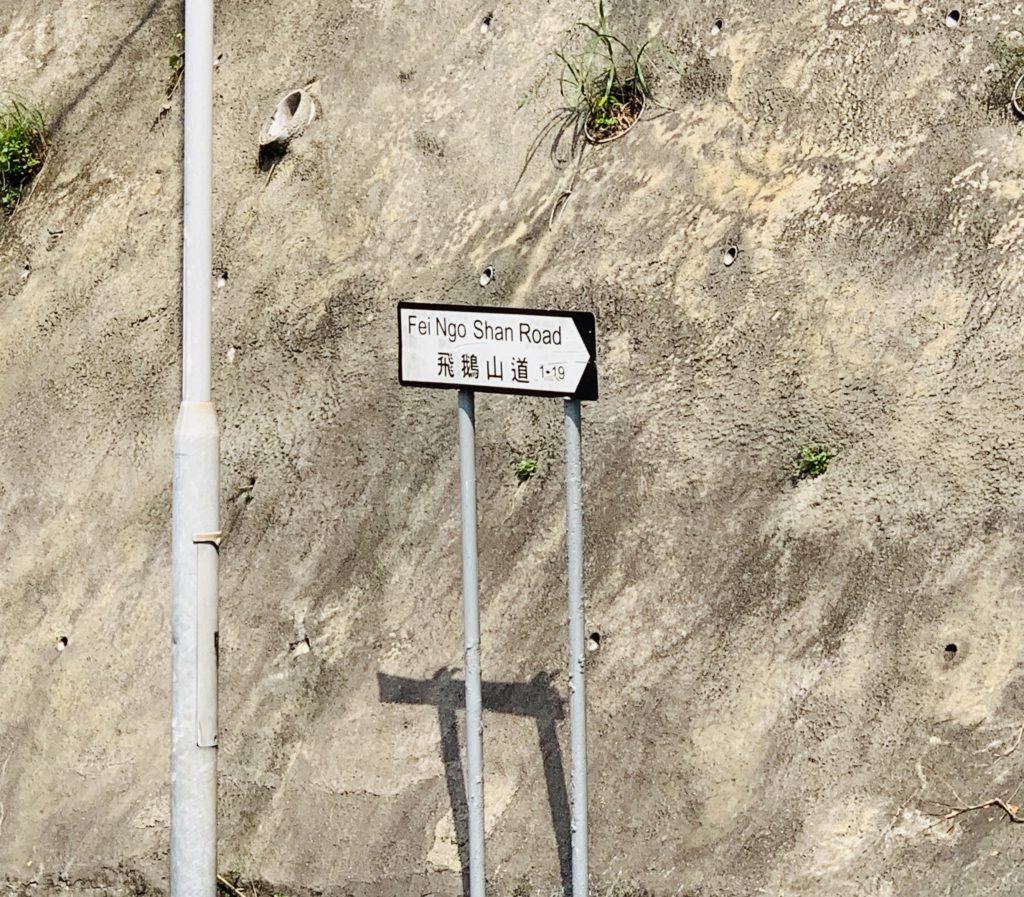 We started walking up on Fei Ngo Shan road. However I had done some research reading some blogs about getting to Kowloon Peak and one of them said that besides the usual way up the concrete path, there was a "shorter" but "stimulating" way up too. This got my attention. Just as you start walking up Fei Ngo Shan road there is a diversion on the left. It looks like it's for a residential property.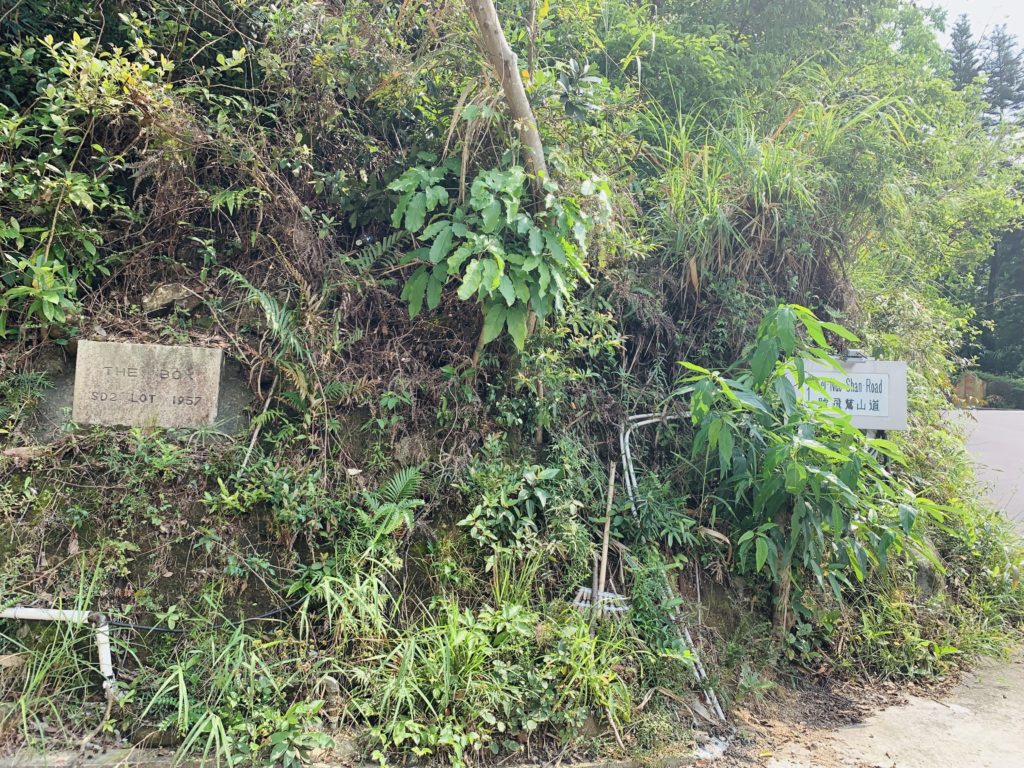 Walk a few meters down that left turn and then just before the dead end you will see a path going up on your right. Well not much of a path as it's just rocks and a narrow rough trail carved out by eager beaver hikers! We were not sure about this trail but that looked like the only way up and it did show on Google maps so we started our ascent from there.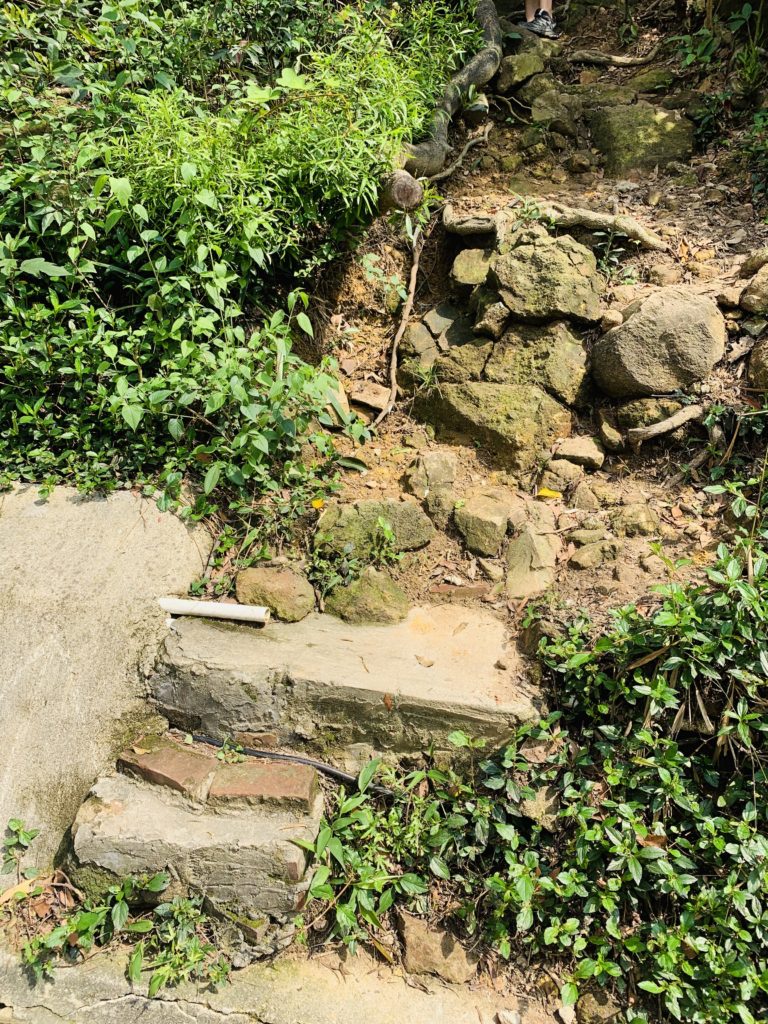 Hiking up to Kowloon Peak were given different ratings by different bloggers and websites depending on the route taken and their own estimation and experience. On average it was a 4/5 or a 8/10 or 9/10 on difficulty level. Nothing less. So I was well prepared mentally. When we started walking up that path I gave it a 3/5 as the walking was more about ascending steeply up a narrow rocky path. We kept going up till the climbing became a bit more narrower and the rocks bigger and more set apart raising my difficulty level to 4/5. IMG_8242 We continued upwards with the trail gradually becoming steeper and the path clearing up with the magnificent view of the Kowloon Peninsula.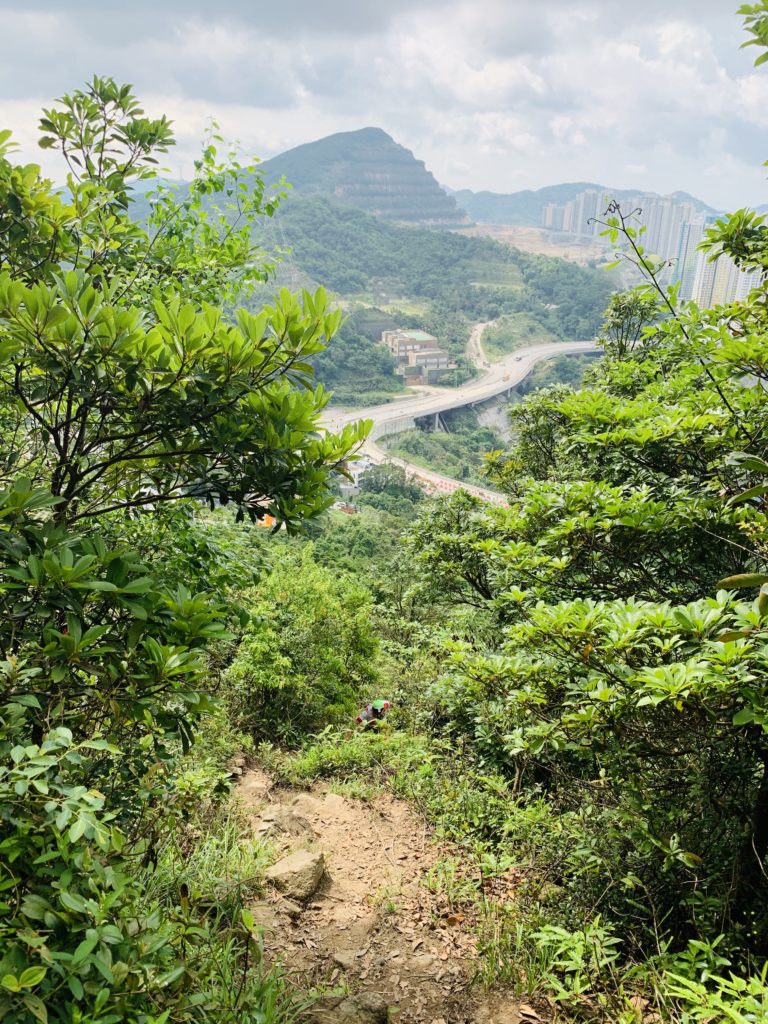 Some helpful hikers had also left blue ribbons tied to the branches on the way whenever there was a fork in the path. Those were very helpful specially the one that led up to the right instead of the path on the left as we came closer to the well-known 'Suicide Cliff.' From here on the path became extremely steep and I had to physically haul myself up using branches, grass, roots whatever I could find to maintain my balance and my dignity!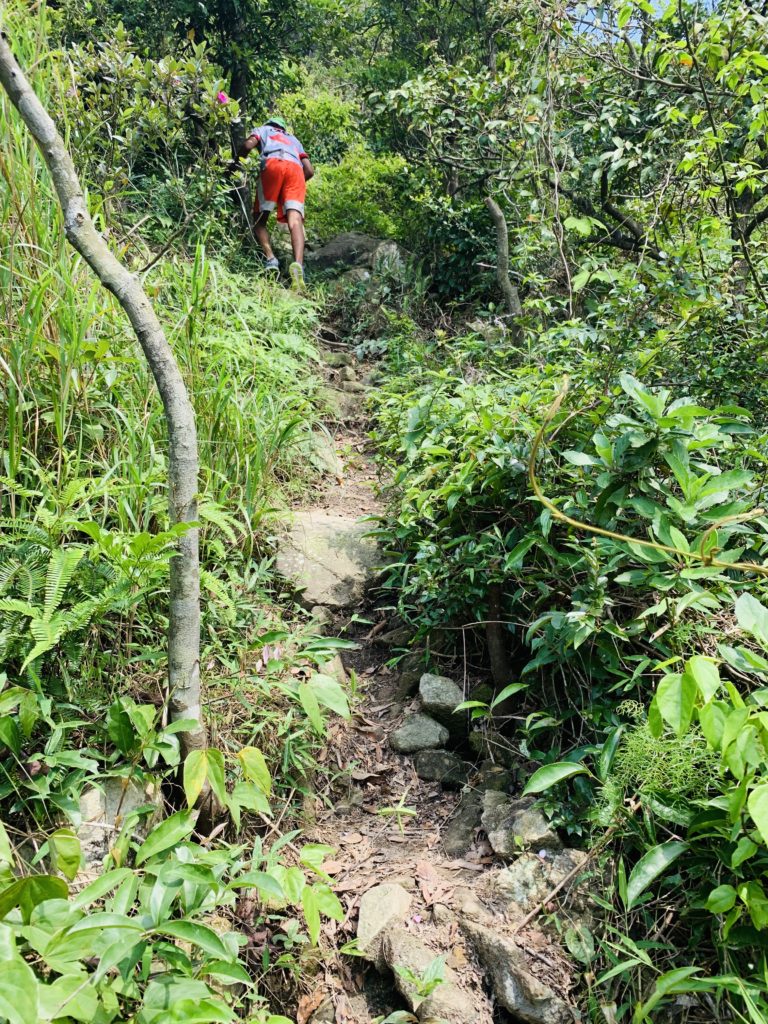 Did I forget to mention that I was doing this hike with my boys – 15 and 11 years old and my my dear cousin-in-law who has flown all the way from  Canada and who is an avid hiker himself!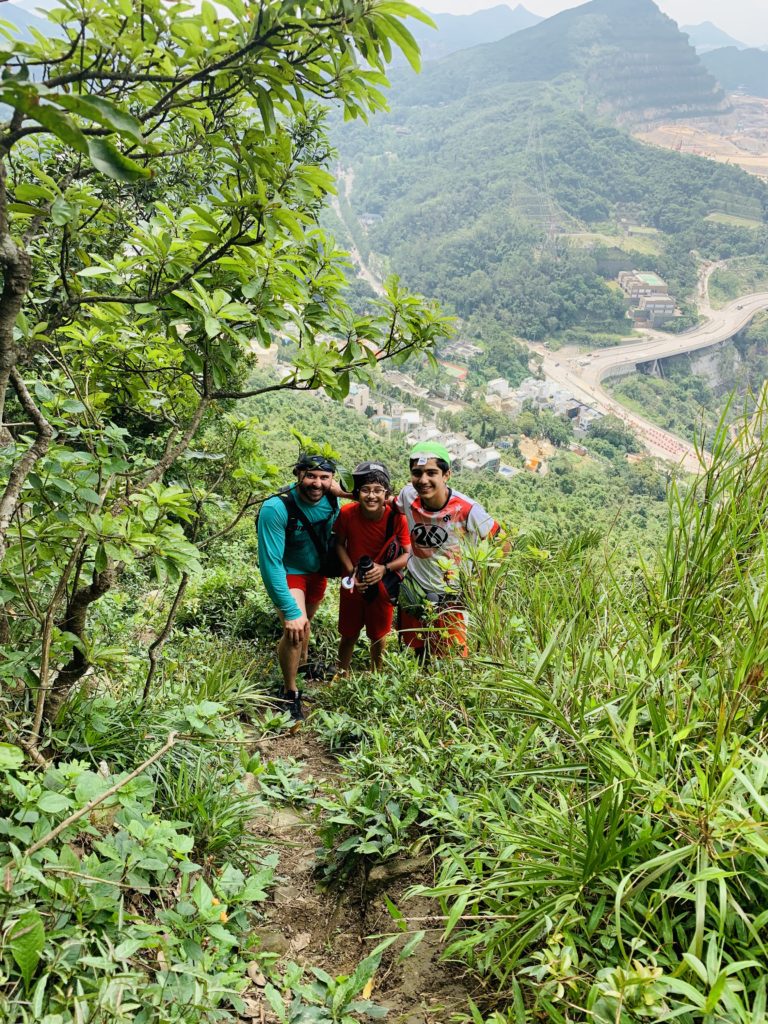 We finally reached a point where we could take our first break! It was a good vantage point and we stopped for some much-needed water and some not-needed photos!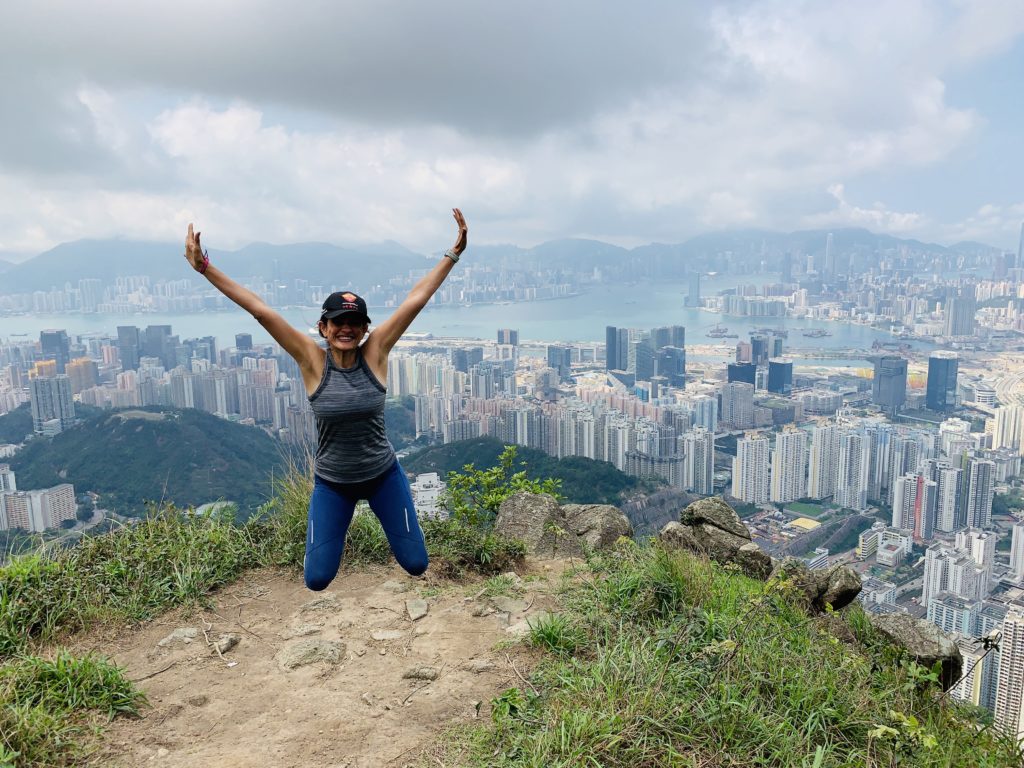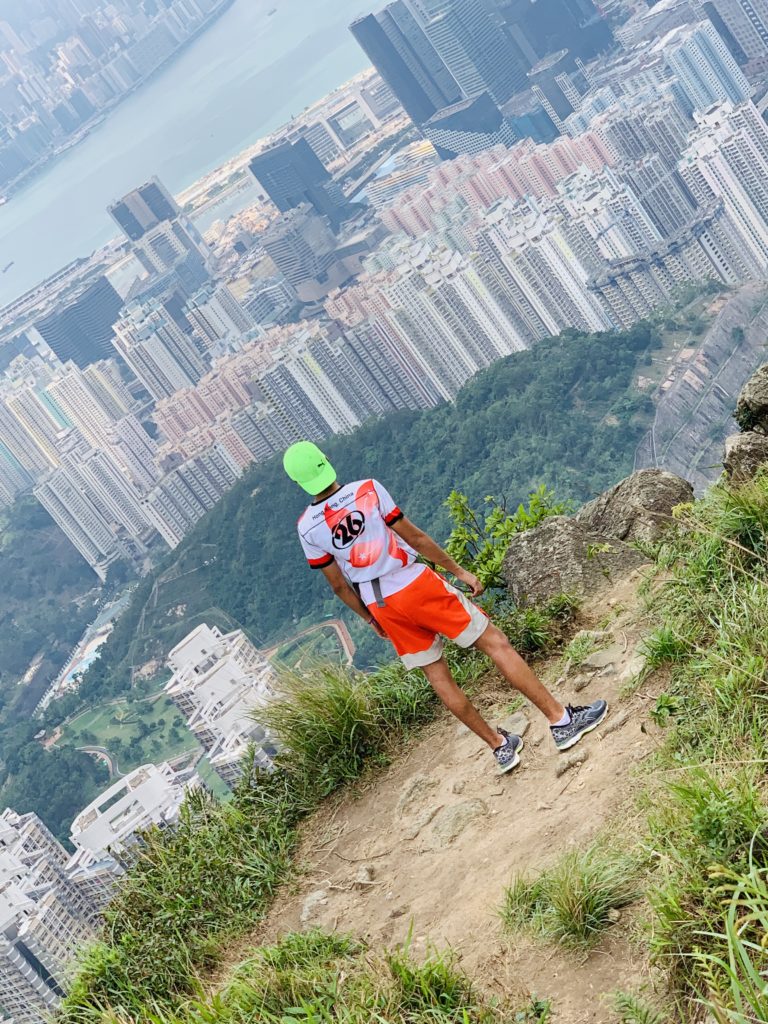 We were finally getting close to the bad boy -Suicide Cliff and the given name couldn't have been more apt. A large rock jutting out from the side of the mountain, creating a death cliff for die-hard hiking and selfie fans not to mention their mums who watch them with their hearts in their mouth!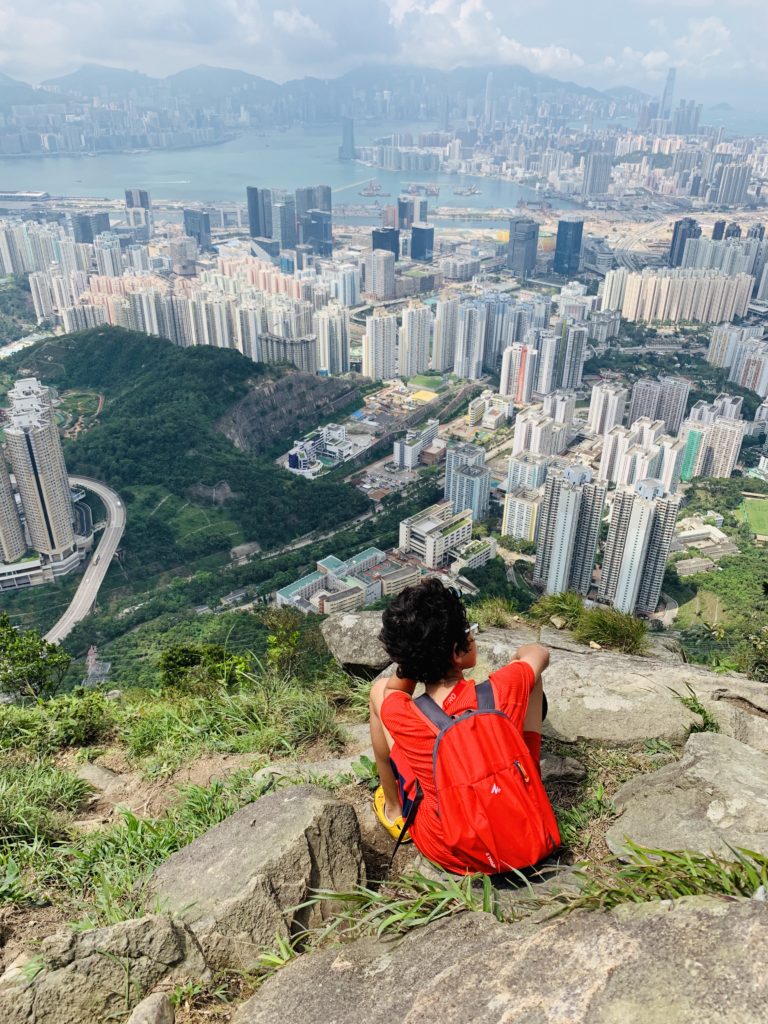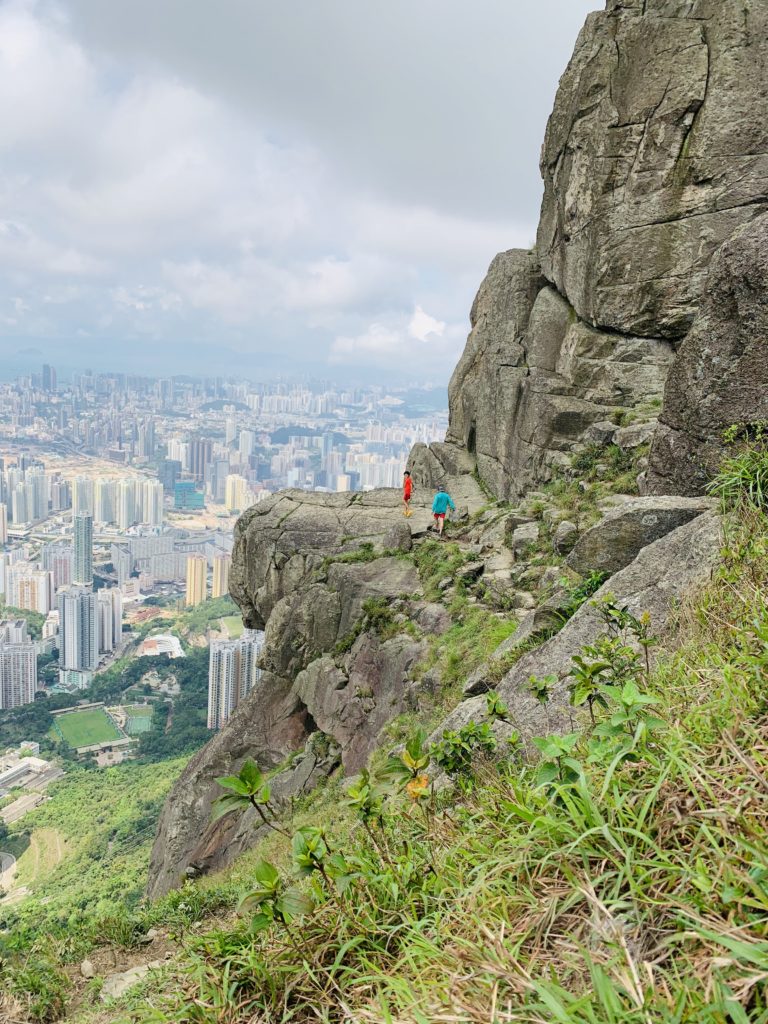 "What's so great about the view from there that you can't get from here?" I argued with the cousin who insisted on going there! And he did and it was a nerve racking sight for someone like me. For all my love for the mountains and hiking, I get petrified of heights! I had warned my boys in advance that they weren't trying that stuff and like good kids they stayed away taking photos from their vantage point. But then I thought to myself – why should I impose my fright of heights on to them? They seemed at ease through all the various stages of the hike even the difficult steep patch where we had the valley at our back and which in my mind was a 5/5 on difficulty scale. So I asked them to give it a go if they wanted. They got up and walked nonchalantly towards the cliff. My heart was racing faster than a Formula 1 car and a prayer automatically started forming on my lips as they walked, posed and came back as if nothing had happened. They seemed happy to have tried and I felt satisfied that I had not let my inhibitions get in their way!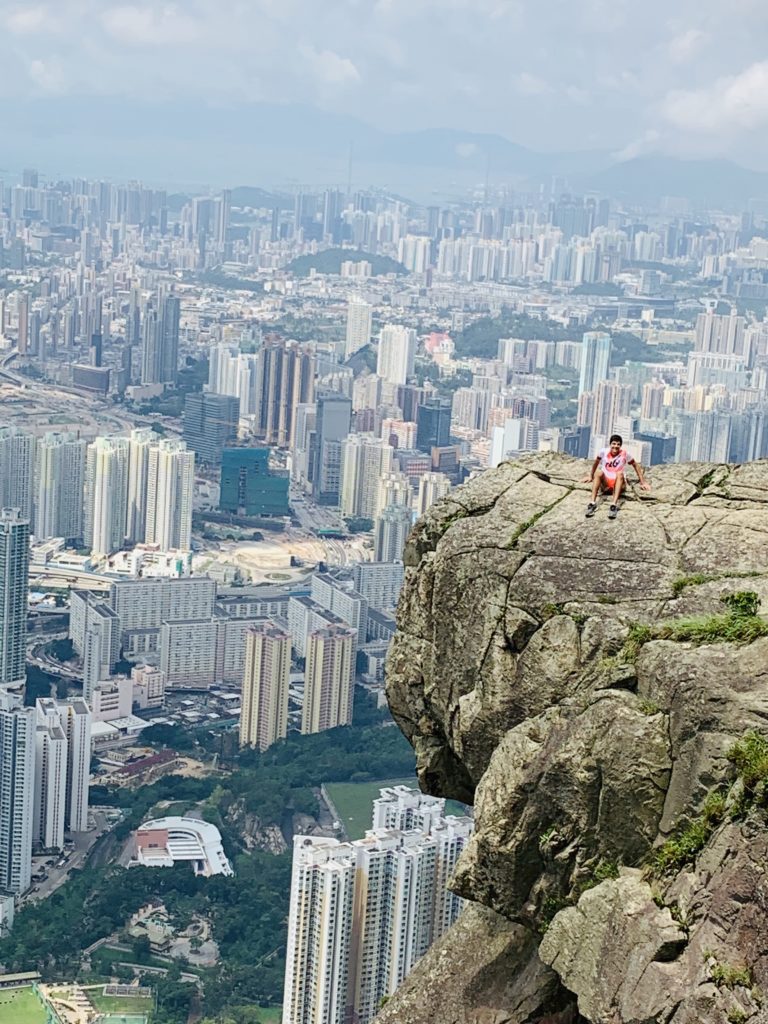 We carried on further on up the hill. We wanted to reach the top and then head back down the other way. The difficulty level of the path had gone down to 3/5 once again and we reached the top of Kowloon Peak – an exhilarating feeling! On the way we came across a "sister" of Suicide Cliff which did not look 'very suicidal' to me and I happily posed there for some pics!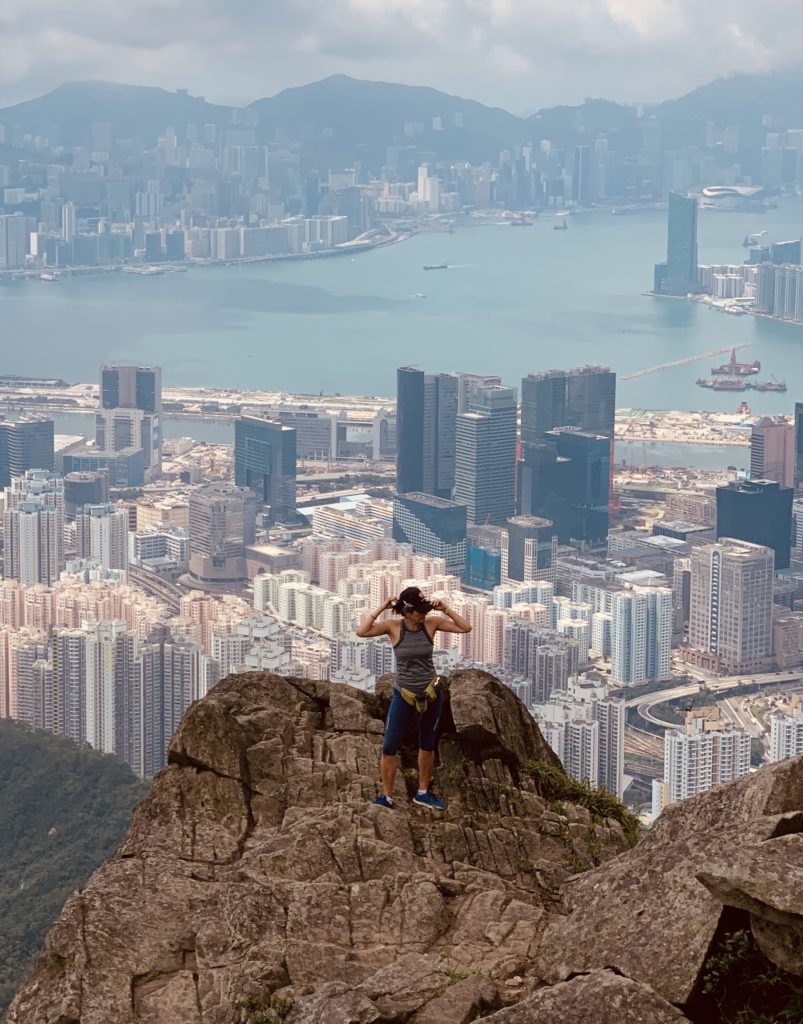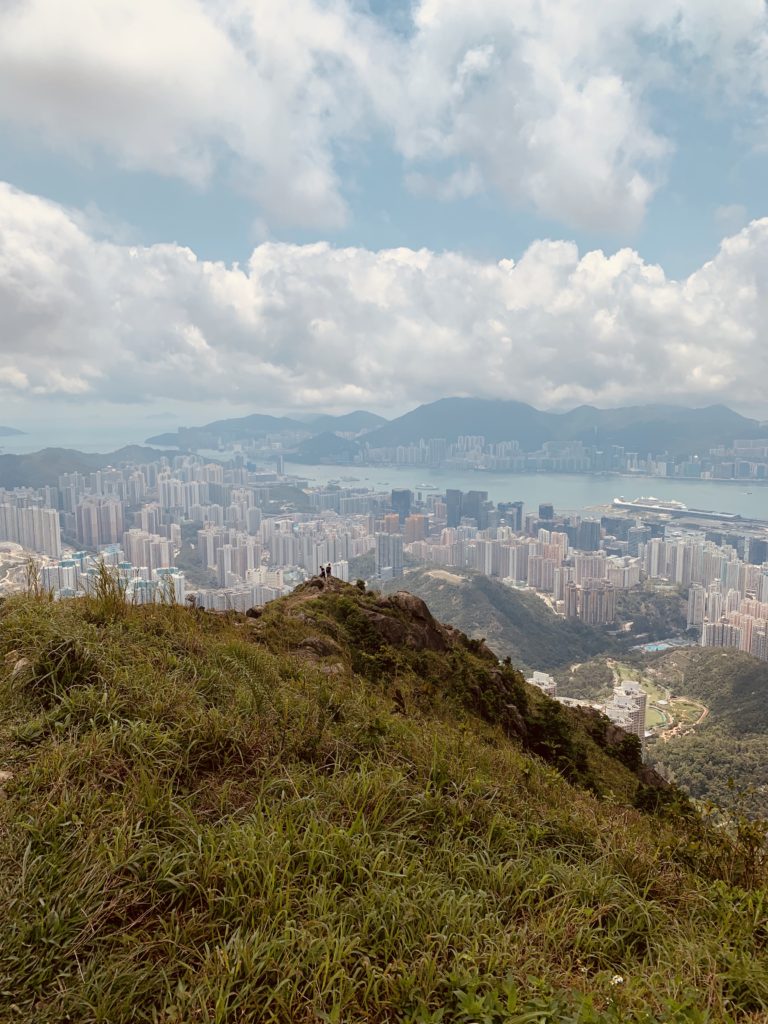 From there on it was one more ascent via steps to the tower then then everything was downhill after that.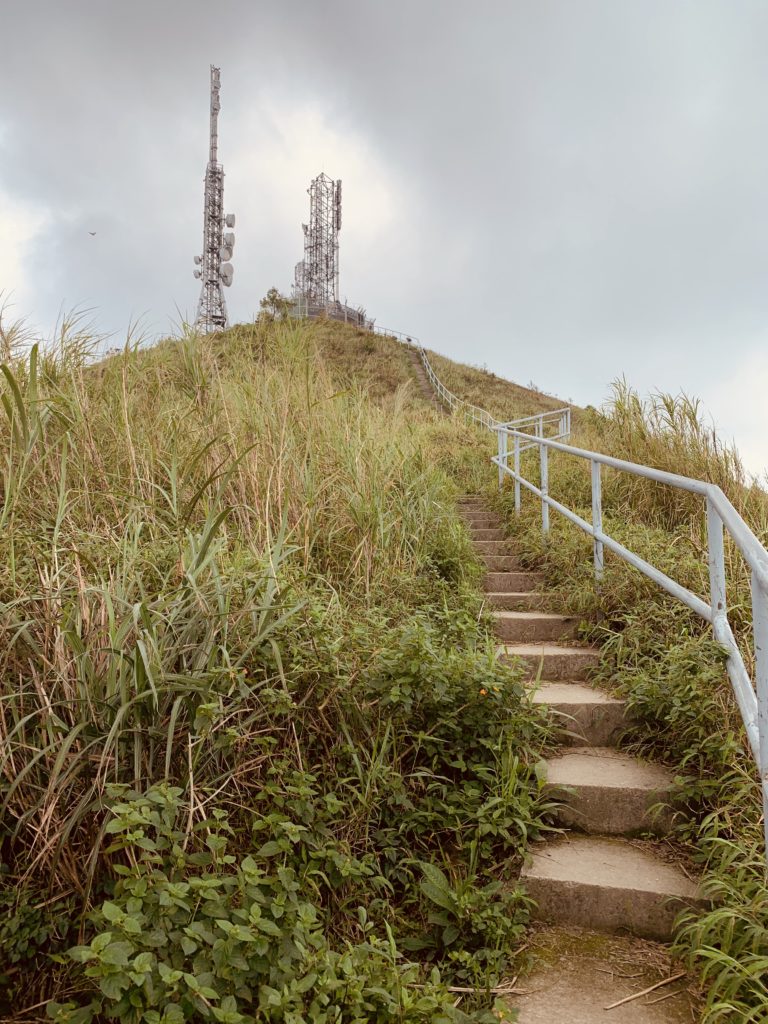 More of the rough rocky path but this time with small wooden steps. We passed a grave or two or the way which appeared out of nowhere.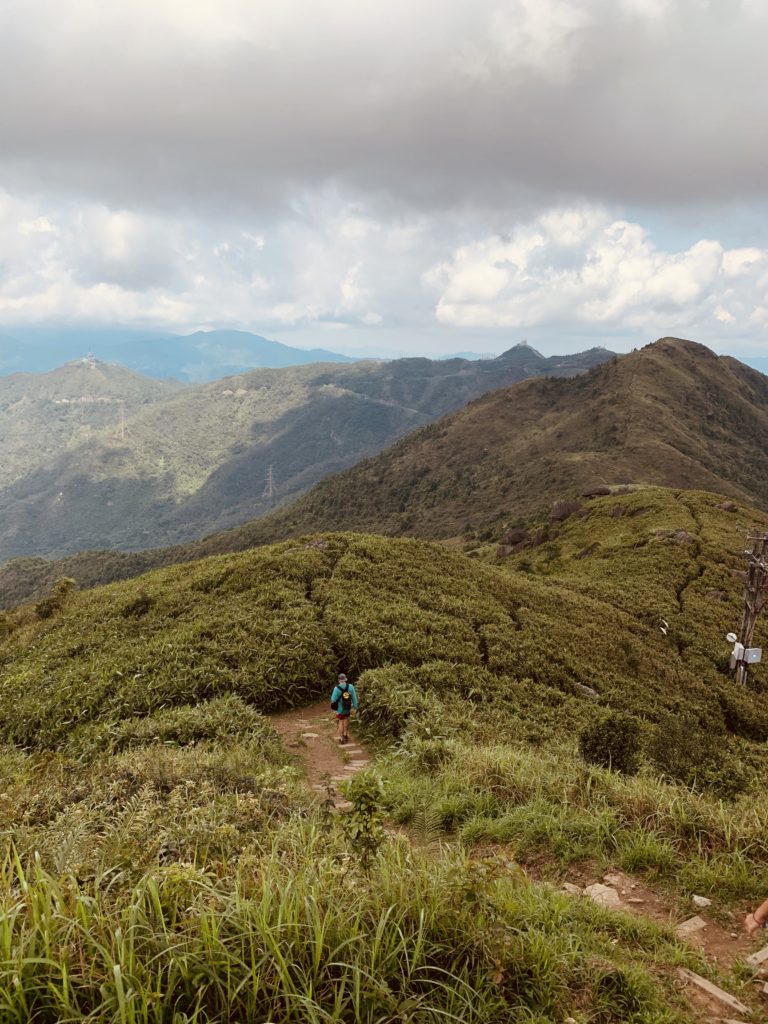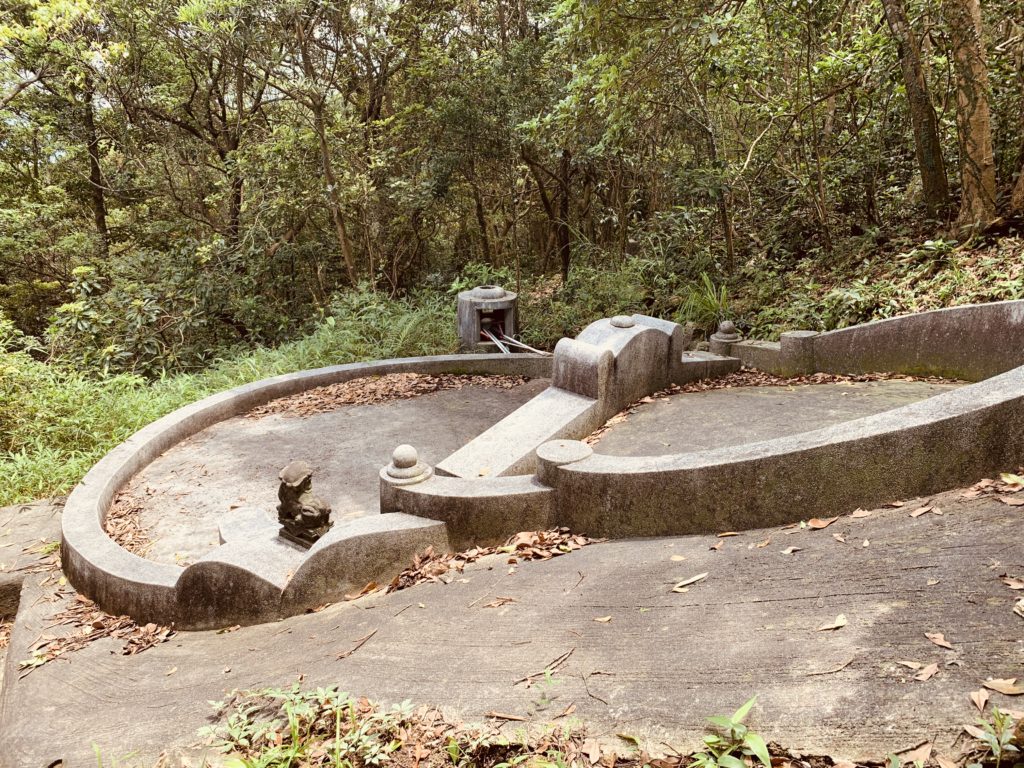 Almost at the end of this trail we came across a sign saying "Danger…..please do not proceed further." I don't think this trail in particular was dangerous but it was a fair warning to those over-enthusiastic hikers who not only put their own lives on stake but also of the rescue personnel.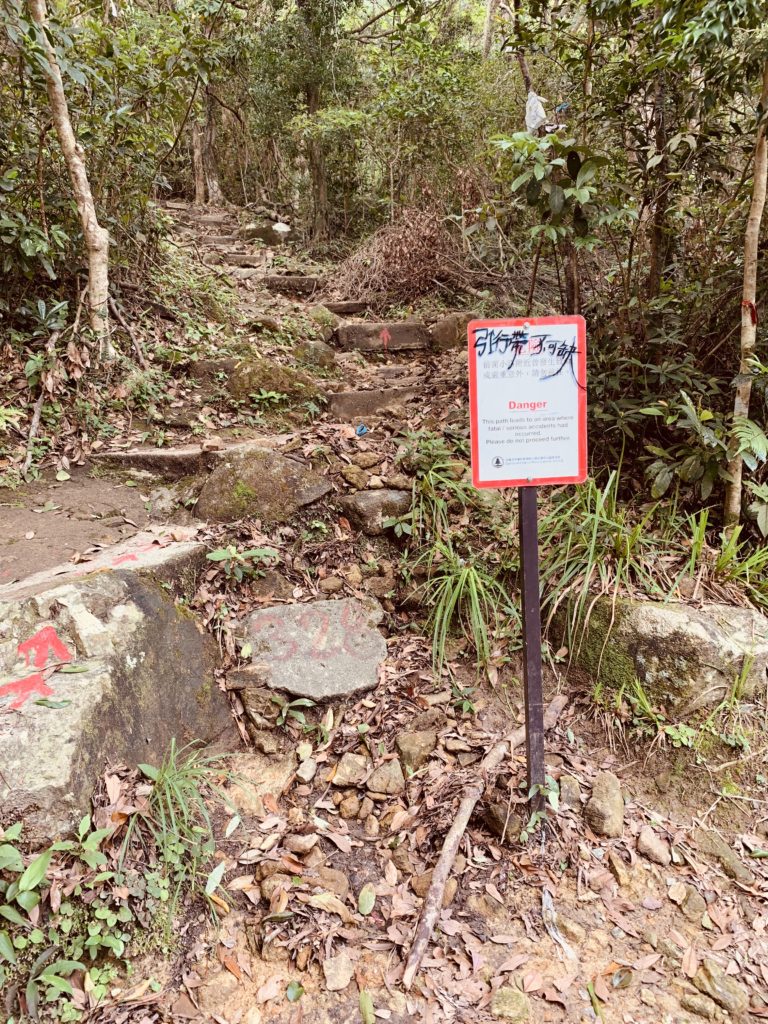 We came out on the concrete trail. Turn right and keep walking down the path till you reach the end of Ma On Shan country park.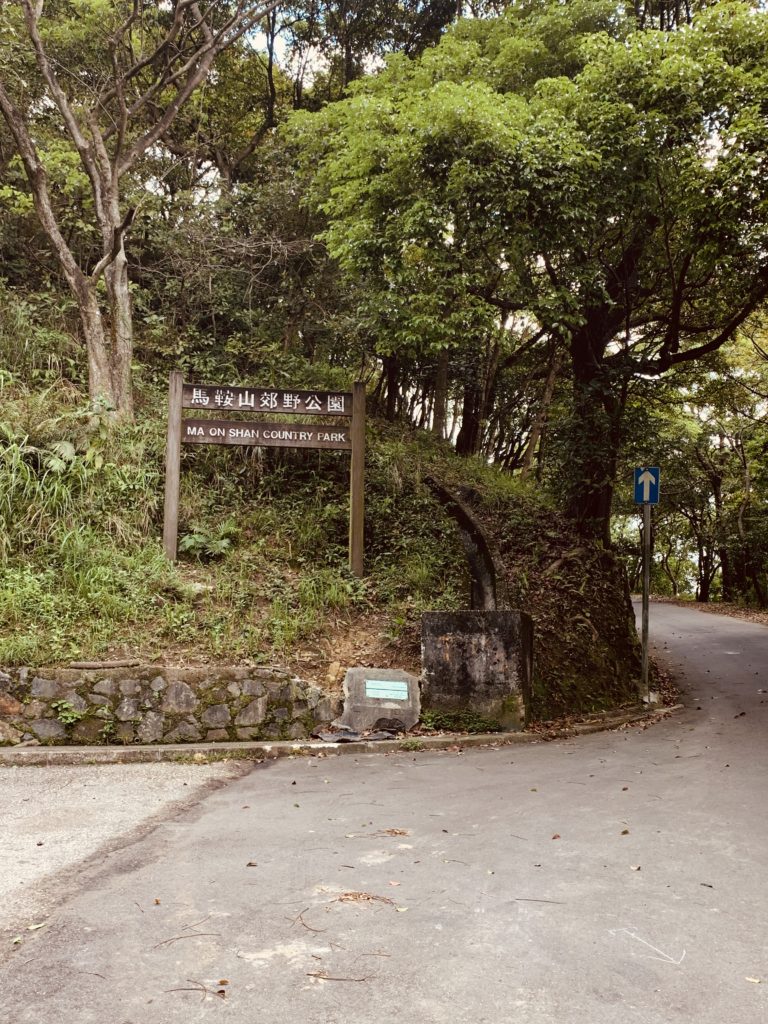 Once again you are back on Fei Ngo Shan road completing a circle! You will pass the Kowloon Peak substation on the way.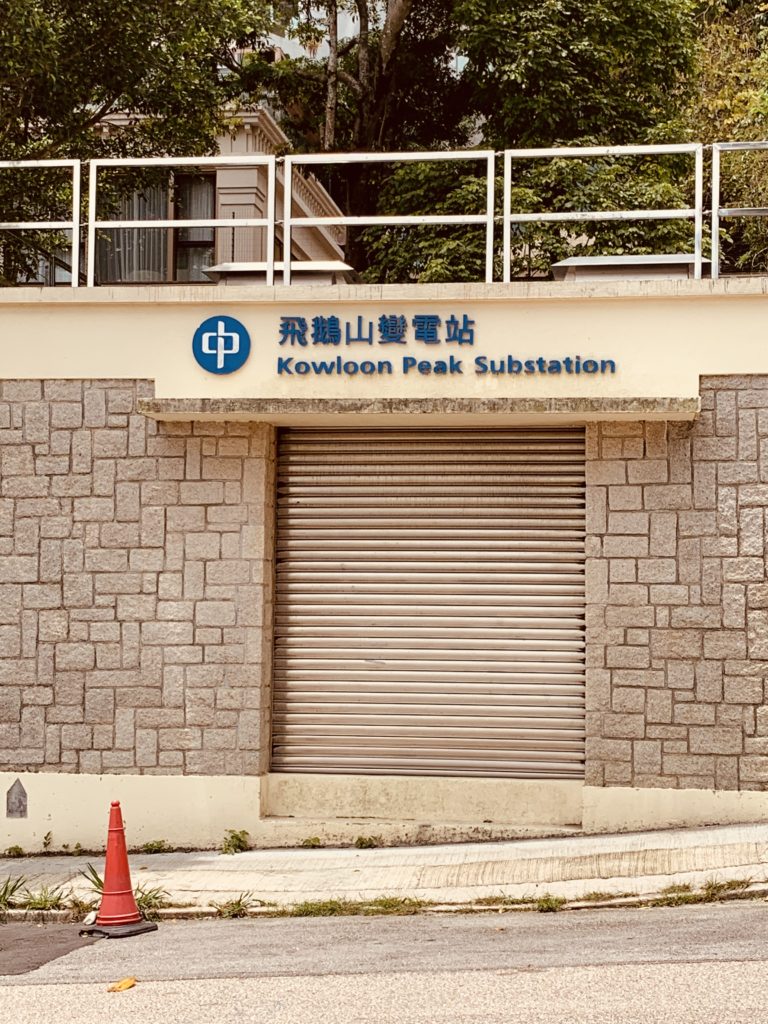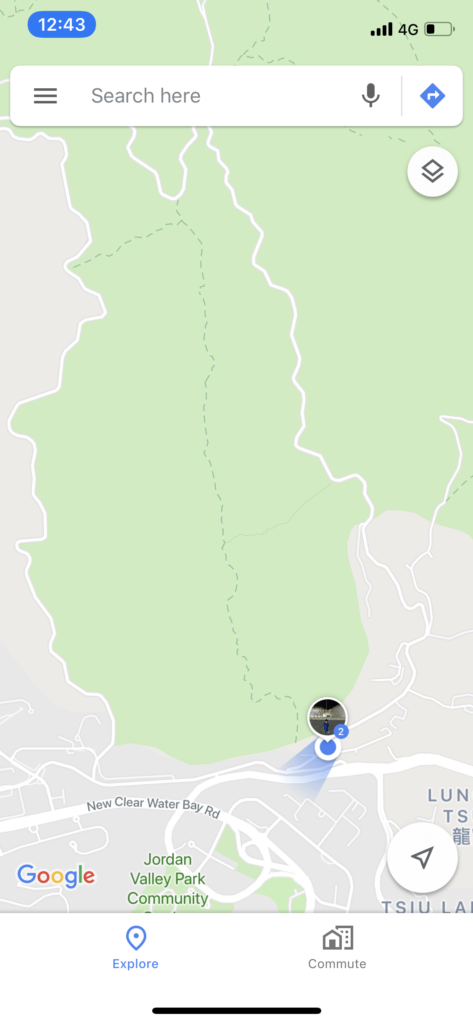 We walked down all the way down on the same road till we reached Clear Water Bay road and then further down to the bus stop from where we took the 1A back to Choi Hung MTR.
Some suggestions before you do this hike –
-Do not attempt this hike in wet weather. There are very high chances of slipping on both ends of the trails.
-Carry lots of water
-Sun screen and mosquito spray in a must in the heat.
-Wear shoes with a good grip
-Start early from home. Ideally you start your ascent at 8-9 am.
-If you want to do the shorter steep trail going straight to the bottom of Suicide Cliff then do that going up. Going down can be even more dangerous.
-No photograph is worth your life so stay safe and hike sensibly. Your questions and comments are most welcome! Happy Hiking!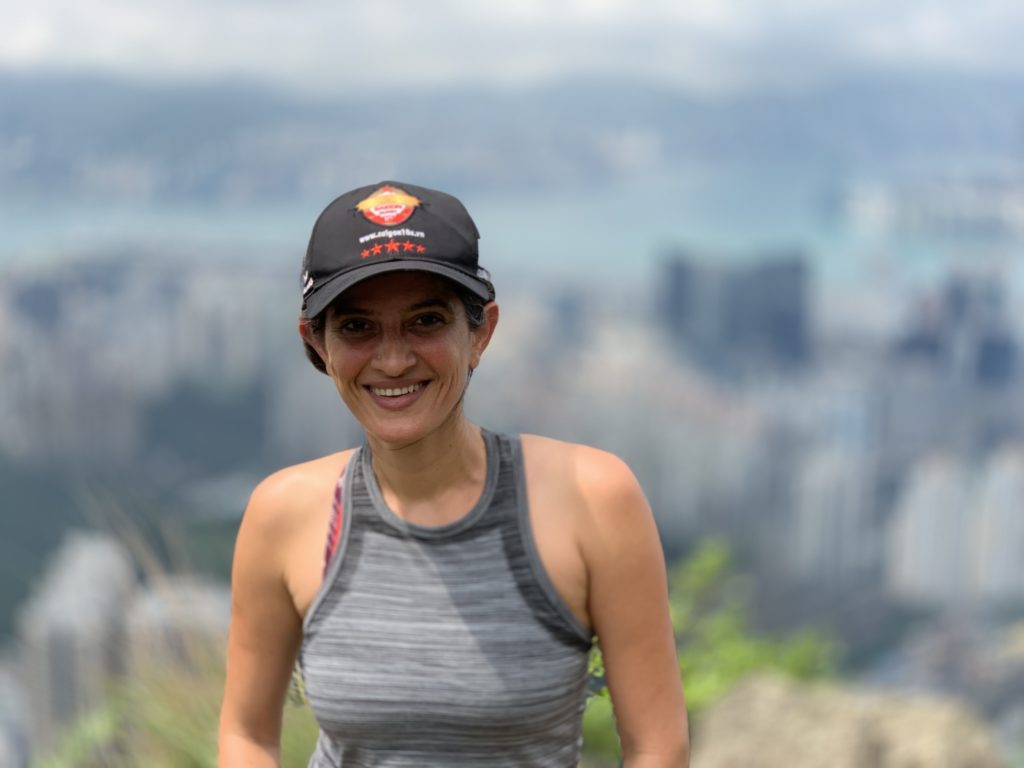 Comments
comments