He stepped on the bus
With a big broad smile
A smile filled with confidence
His first steps of independence.
I am happy I am proud
Of my little boy no doubt
So then why do these tears
Fill up my eyes so
Why does my heart ache
At the thought of letting him go?
This is about my younger son who has just turned 10. It was the day when I had to go somewhere early and asked him if he was ok to take the public bus to school by himself? He was of course more than ready and quite excited about the prospect unaware of how my heart was fluttering at the thought of letting him go. 'Let him go' is not a new feeling for me as I had experienced similar feelings for my older boy when he was ready. But how can you make a mother's heart understand this? One kid, two or three….how can it ever be easy to let go?
It seems like yesterday when he was my "little tail!" I used to call him that…attached to my body, would follow me around wherever I went, indoors and outdoors, day and night, my little tail was quite loyal to me, never leaving my side or rather my back! Going back a decade he wasn't the easiest baby in the world that's for sure as his cries and tantrums could bring neighbours running in but I believe that I understood him more than anyone else and while the world thought I was 'spoiling' him by ' giving in' to his demands they did not see the 'take' that was happening at the other end as he became my charming little angel when I really needed him to be, a 'guardian angel' that's what his name means in Persian, he is funny, he is sensitive and very observant of the world around him. "Why are you not smiling Mummy?" He would ask me in all his 5- year old seriousness when something was troubling me. One of his best birthdays for me was when he turned 3 and I picked him up early from his pre-school and took him for a whole day out. Just me and my little boy walking, running, scooting past the Thames river, past the London wheel, so carefree so happy to be together. I let him go as fast as he wanted to go on his scooter confident in his new found ability and he went only as far as he could turn around and see me, stopping at crossings or slowing down when pedestrians were around, just me and him trusting that one would look after the other.
"You don't trust me Mummy?" He asked me a few weeks short of turning 10, when I told him yet once again that he cannot travel by himself just yet. That remark took me by surprise as I had no idea that was what he was thinking or assuming when I would refuse to send him to school by himself. I knew he was ready well almost ready as we had been travelling by public bus for more than two school terms and I knew it was a safe and convenient mode of travel and he could handle it by himself. I had stopped the school bus service for him when he started his new school year as I enjoyed spending more time with him and travel time without any disturbances was perfect for a good heart-to-heart chat. His non-stop banter about how the bus, the driver, the road, the drive, the students getting on a other stops and the students who missed the bus as we saw them sprinting towards us, the weather, the birds, the dogs and their poo kept the conversation lively and enjoyable! We could talk about anything and everything under the sun in that short span of time. No I wasn't ready to let go of all that ….not just yet!
We got off the bus
And skipped towards school
Down the many steps
Counting in twos
"I spy with my little eye"
Or "Watch out for dog poo"
Our silly little games often repeated
But some tricks were brand new!
"Bye Mummy!" He said when we reached the school
And off he ran up to his class
First floor, second, then third and fourth
Then out popped a head above the high wall,
With a smile as bright as the glorious sunshine
And made me sigh all those floors down below.
His hand raised up to me as he waved
His curls fluttering in the breeze
It was an unforgettable picture
That in my heart I wanted to freeze
How can I stop having these beautiful moments?
How can I stop these days from flying by
How can I face the fear of not being needed
How can I stop? And why should I?
If you're a new Mum all I can say is enjoy these precious moments with your little ones. From the time they are born spend as much time as possible with them. Cuddle them tight while they still want to cling to you, take them to the park while they still want to come with you, teach them good manners while they still want to listen to you. Carry them before they get too big, run along with them before they get too fast, drop them to school and back before they can manage on their own. I am just so very lucky and thankful that I've managed to do it all with my boys. No regrets in that matter as I've thoroughly enjoyed each and every stage of their childhood. Oh and before I forget…Smile through those sleepless nights…the worst ones are yet to come…even for me 🙂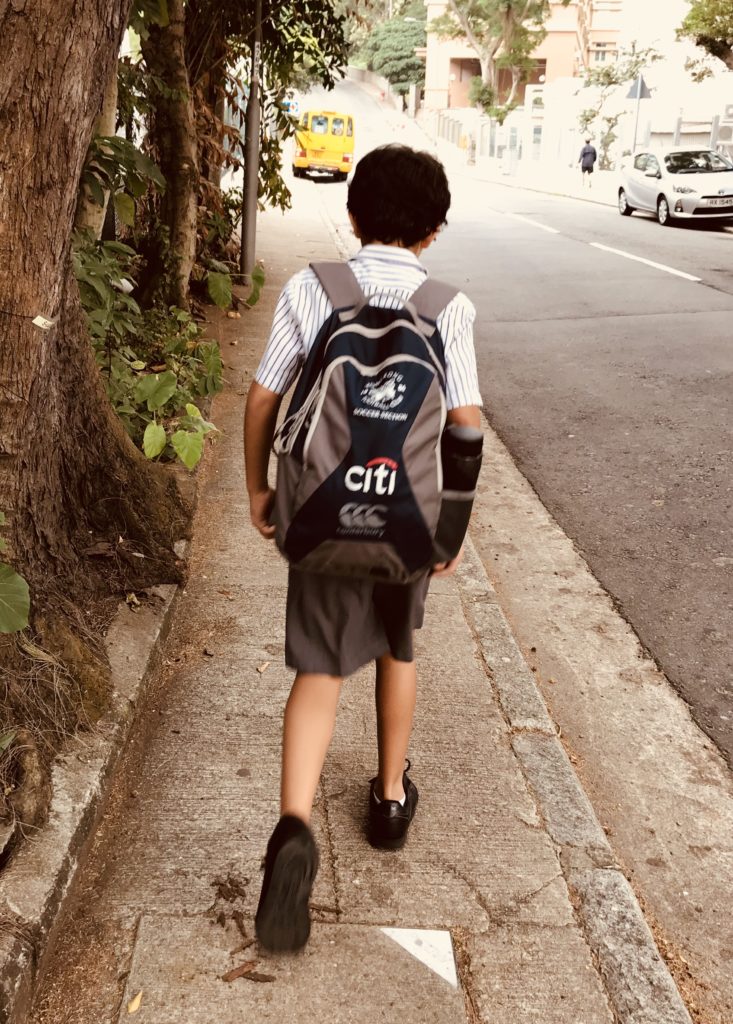 Comments
comments