I went there thinking 'Oh it's just yoga…easy-peasy!' After having done strenuous hikes, distance running and innumerable exhausting boot camps, when I was invited to try out a yoga session at Flex Studios, One Island South,  I said "Sure why not?"  After all isn't yoga just simple stretching? And I had been having a lower back-ache for a while so thought it would be nice to give the pounding exercises a break to stretch out and relax!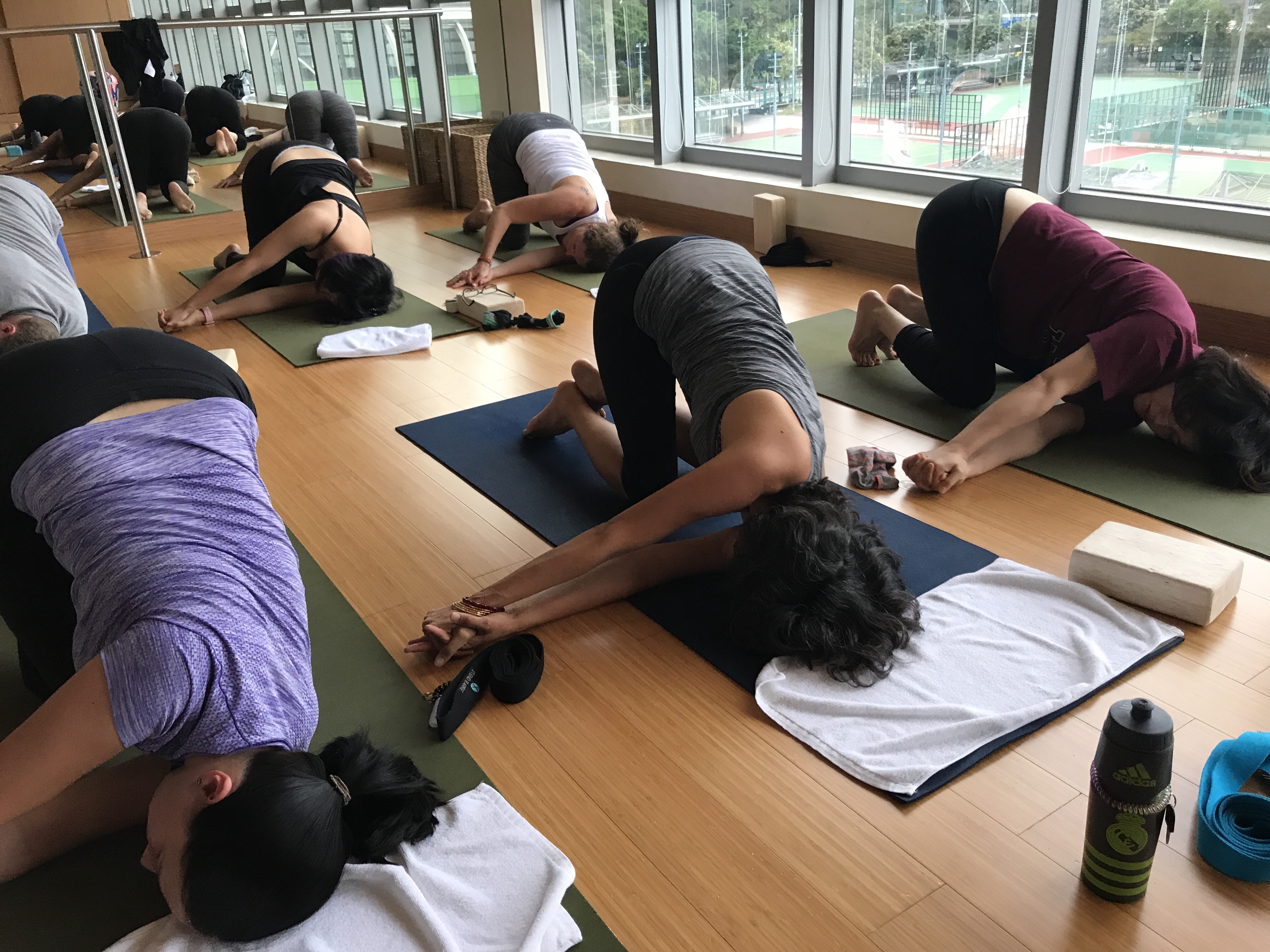 Relaxed it was….and oh so relaxed I must say. But what I wasn't prepared for was the amount of energy, flexibility, balance and strength that was required for this ancient, spiritual discipline. It was certainly no fun and games when we had to twist our bodies, balance and breathe at the same time! Breathe in….and breathe out…..20 minutes into the workout and I was sweating like a pig and along with my pores my mind was opening up to new possibilities and my body was warming up to reach out, bend and touch new horizons! I didn't realise how rigid my body had become after all my boot-camping and I was thoroughly enjoying the "opening up" of muscles and joints, could almost hear them say "Thank you" as I tried not to be very loud with my "Ahhhhhs" every time! I was silently cursing myself for asking the teacher to take my photos during the session for his post. I was visualising a contorted and pained looking women sprawled on the mat giving out deep sighs of pleasure at certain intervals….hopefully she would've noticed too and took a few discrete face-covering ones that I can use here :).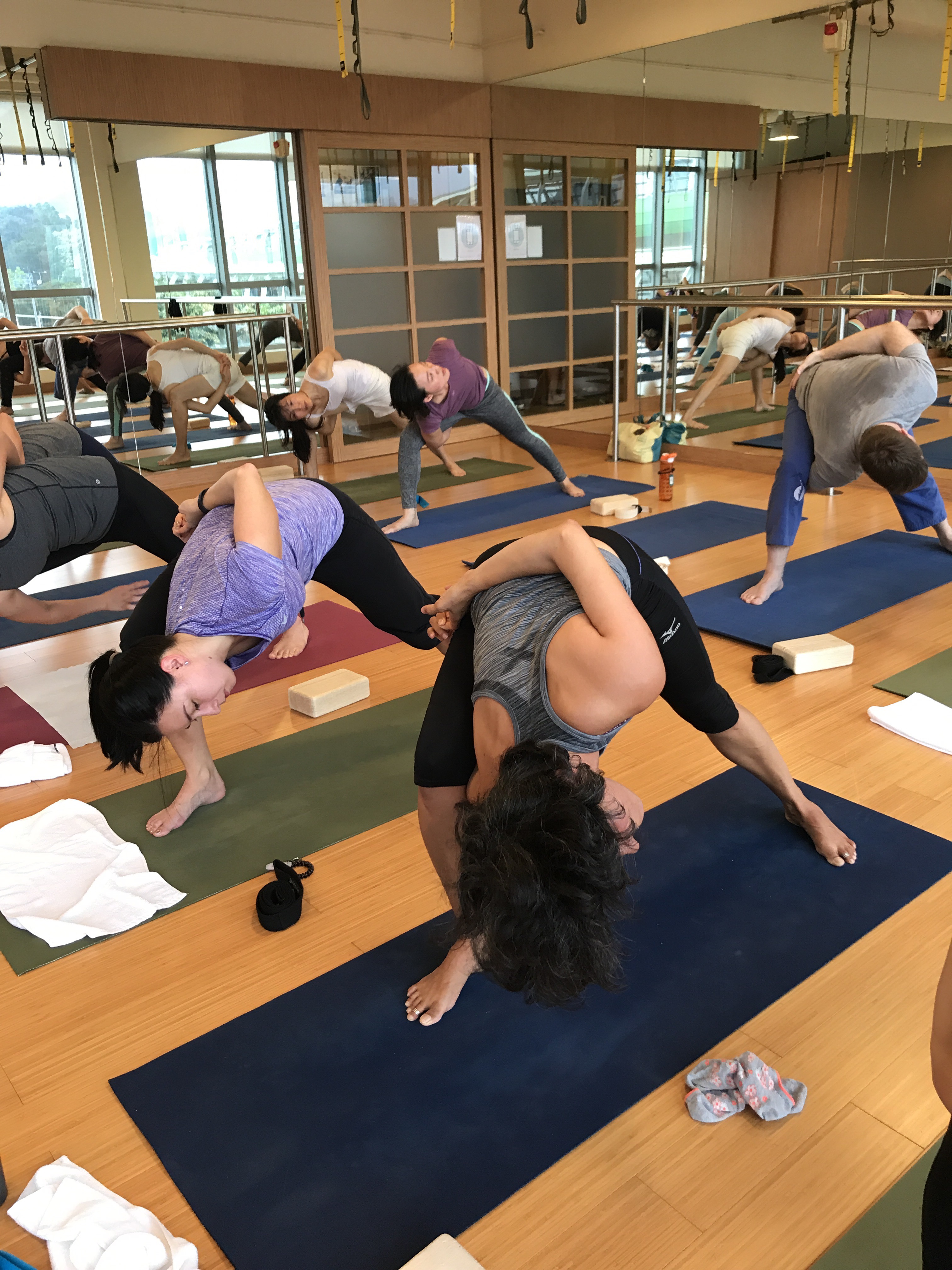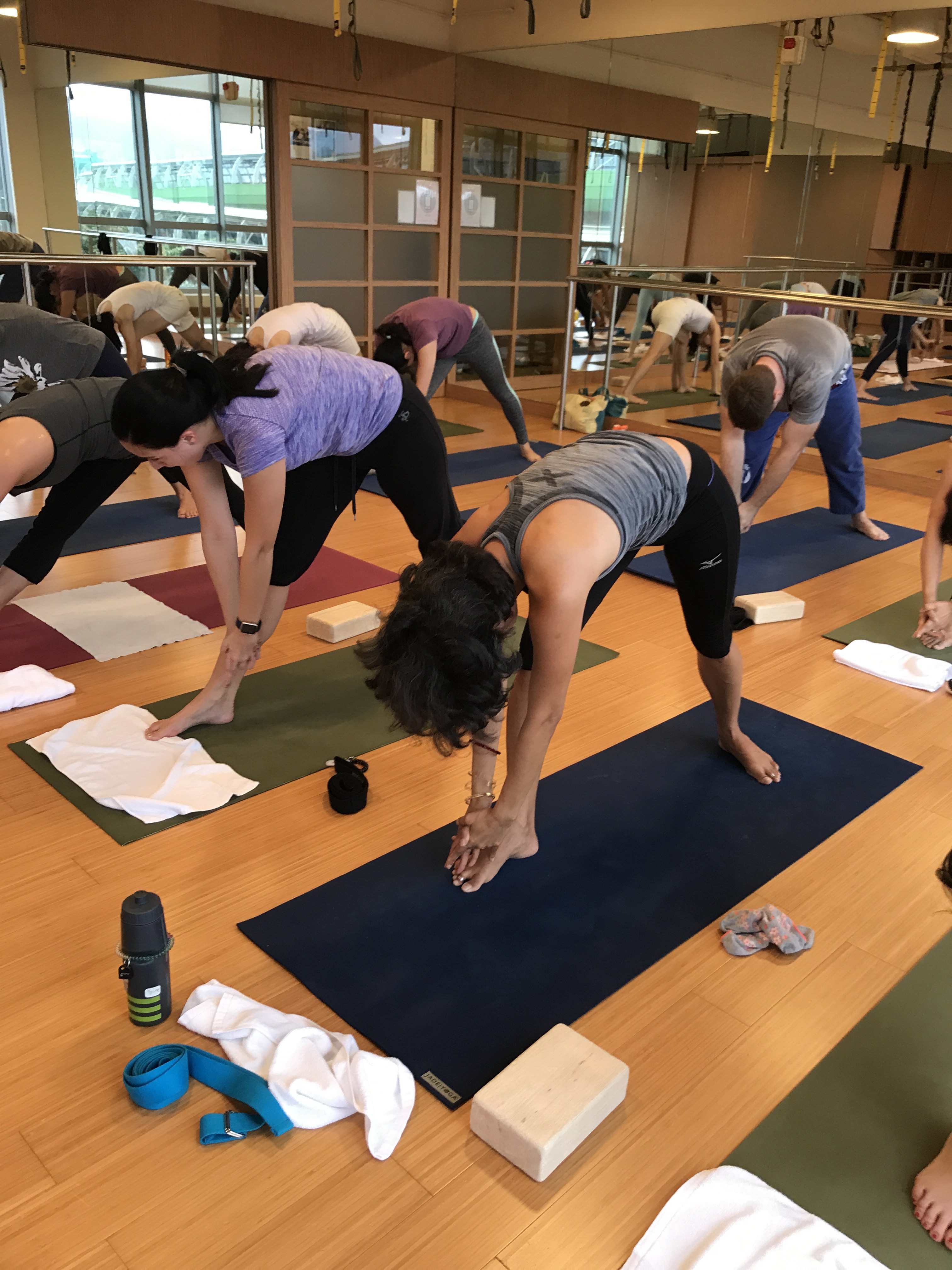 All in all it was an enlightening session – both for the mind and body! Michelle – our yoga teacher did a fantastic job in keeping the entire class in sync and swaying to her calm voice, taking deep breaths in and out, in and out. She coaxed fledglings like me to push a little bit more, correct their posture and get the most out of each 'aasan' and encouraged the advanced participants to scale new heights maintaining a good balance and positivity in the class! The class ended with a relaxed 'Shravasan' and a 'Namaste.'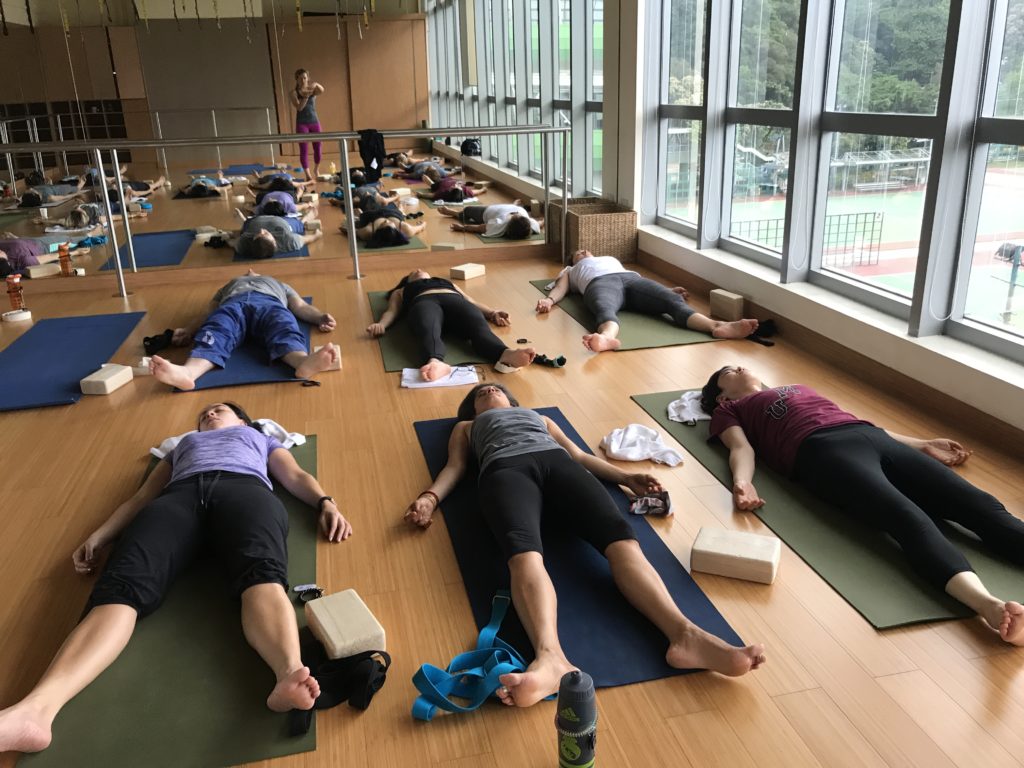 I am sure to head back there again soon and hopefully make yoga a part of my regular jogging, hiking, boot camping week!
Disclaimer: Please note that while this is a review written at the request of Flex Studios, the views given above are based solely on my own experience and reflect my personal thoughts and opinions. All photographs used are my personal property and are subject to copyright. 
Comments
comments