January 30, 2015.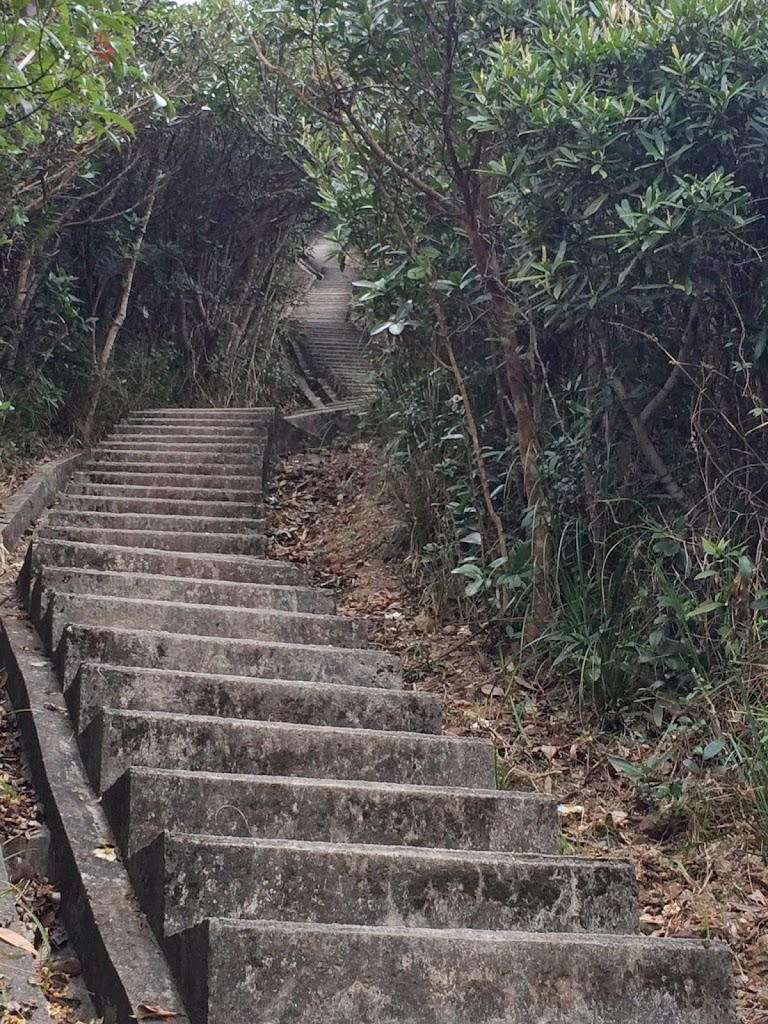 Phew! I am exhausted! It's 11 pm. I have finally managed to finish off all my chores and am now resting my aching back on my comfy bed, pulling my soft, warm quilt upto my neck. Never felt this good lying down! What's more, I feel better talking about my day to someone. So here goes…
I woke up at 6:20 this morning eager to get an early start to my day. Knowing that I was meeting a friend for a hike at 9:00 and no ordinary hike mind you, I had to plan all my morning activities with military precision. Getting ready myself first, then getting the boys ready, which nowadays only means shout out instructions, the shout out reminders, followed by shouting out the time and intermittent 'Hurry up boys!' The preparation of breakfast, the packing up of lunch boxes, the dishwashing, the ironing, the making of beds seems to be our daily morning ritual now. Before we know it the grandfather clock strikes 8, signalling us to leave home in order to  catch the school bus on time. Goodbye kisses to Daddy, last minute instructions and a run to the school bus stop completes Stage 1 of my normal weekday. Today I have an additional task though, I need to drop off our pet guinea pig back to where he belongs. We only had him for a couple of days and what fun was he! It was 8:45 by the time I dropped him off. Not the one to grab taxis, I changed two buses till I finally managed to reach our meeting place by 9:10, which wasn't too bad considering that my friend hadn't reached yet.
Our hike finally started at 9:30. An hour and what seemed like miles later we reached the base of the hill that we were planning to ascent. Nicknamed "The Twins" there are these two mountain ranges that are well-known for their treacherously steep steps and have sent many a hiker back down the same path, gasping for breath. What one needs is a solid heart to keep pumping blood back and forth and well developed lungs to expand and contract to their full capacity. We decided to take up the challenge. 
Honestly I have been wanting

to do this trail for a long time specially since the first time round I was pretty wound up and quite depressed about my fitness level. We started our ascent on the

 eternity. The company of a friend, the quiet resilence of nature, the rustle of the birds in the bush and the clean fresh mountain air kept us going. When we thought we were just going to give up, an inscription in one of the steps saying 800 gave us a new boost of energy as we had just 200 more to go!

Standing atop the mountain, breathing in fresh air, looking at nature's beauty merging effortlessly into the city's urban-ness, left us completely humbled. The rest of the stretch with uneven paths and even more steps felt like a breeze. Twenty minutes later we were both well tucked in a cozy coffee shop enjoying our well deserved drinks, cheering each other and basking in our sense of achievement. End of Phase 2.
When I came back home I realised the hike had taken up most part of my day, at least the part that I call my own, before the kids are back from school. I could just about manage a nice, hot shower before I went to pick up the boys from the school bus. I had taken their scooters along with me as I wanted us to go to the local library to pick up some books that I had reserved earlier. And of course how could I go to the library without making a visit to the supermarket and wet market just next door! One hour later I was trudging up on a different kind of slope- the one going home, with a different kind of difficulty level- trying to balance the weight of my shopping bag on my right shoulder with the books on the other. The boys did their fair share of carrying their own school bags and managing their scooters so I cannot complain! Phase 3 ends.
Today we did our snack-time in our lovely outdoor podium area where I sat with my hot cup of tea (yes I did have to go home to make it first) while the boys gobbled on their cake treat. "I am still hungry" made us open a pack of pita chips- baked not fried, mind you! It was a lovely day and I was just about starting to relax, letting my back sink into the chair and enjoy my evening, when the boys started "Let's play hide n seek Mummy!"  "Go on then" I told them taking my phone out to check my emails in peace. But the response I got was "No mummy it's not fun without you!" I did not know whether to bask in the glory that I was still considered 'fun' by my boys or to cry at the thought of having to leave my still warm cup and my phone. But a mother has no choice – guilt always wins and I dragged myself out of the nice comfortable, recently bought by the management, outdoor chair. To be honest I did have fun running around, catching them, hiding, shrieking along with them. I have always loved hide n seek as a child, my boys even know what 'dabba eye spy' is, do you? End of Phase 4.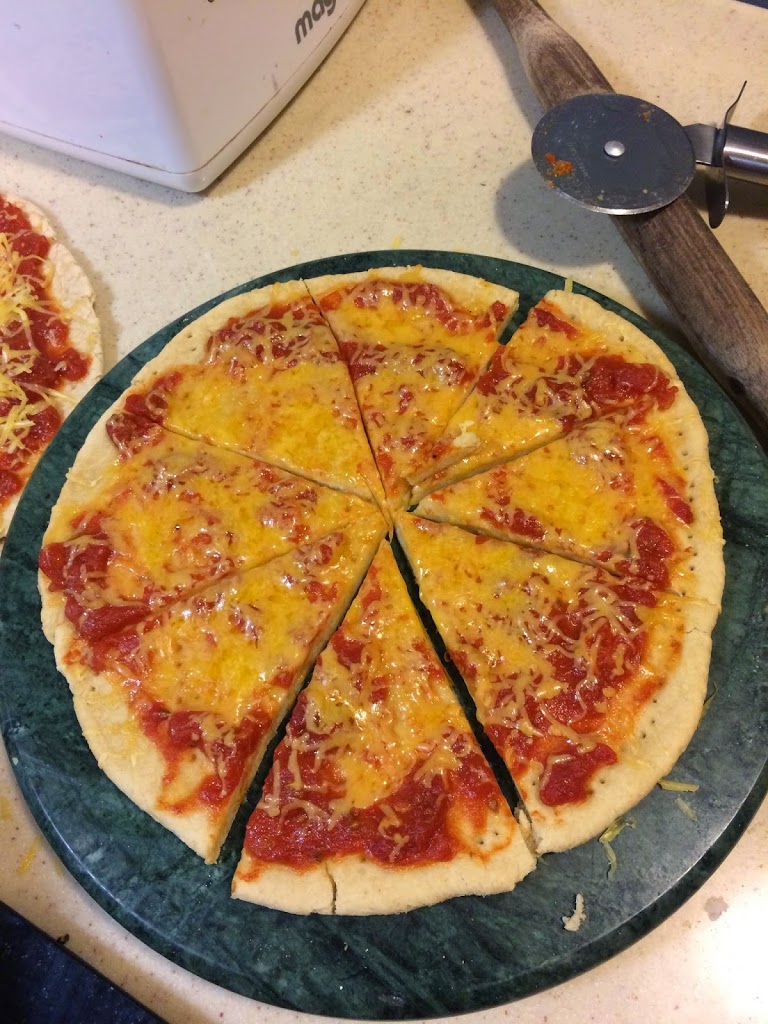 Soon it was dinner time and Trust me it is quite dangerous having two tired, hungry boys around you. Thank goodness it was a Friday movie evening, something to keep them distracted for some time. But it was also a Friday pizza night, as I usually make pizzas at home for them. Trouble was I did not find pita bread at the supermarket today, which meant that I was just going to have to try making the base at home, for the very first time! And while I was going to be in the kitchen I thought I may as well cook my own dinner, although I had asked my husband earlier to get some take away tonight. Well what's in cooking dinner, I can do that in a jiffy. So I got started and finished three dishes for our own dinner within 30 minutes, but I was still struggling with what to do with the pizza base. I had the dough kneaded and ready, happy in the knowledge that I used part white and part wholewheat flour. It definitely looked much healthier than the pita bread I normally bought. I looked at some videos on YouTube tried out to get the next part right, I tried to think of friends who made pizza bases at home so I could call them, I did what I thought was ok, even poked the rolled out dough with a fork as shown in the video. But then I took ages baking each one as my decent sized bases would only go in one at a time in my lovely Hong Kong size micro- oven that was trying its best to get the bread to rise and the cheese to melt despite having a toaster and some cutlery lying on its top! Space constraint you see. Though small kitchens do have an advantage mind you as I can stand right in the middle of my kitchen, extend my hands and get two things done at the same time. So I was about to take the freshly baked pizza out of the oven and at the same time I could prepare the toppings for the next one. One hour and a whole messy kitchen later, the pizzas were ready! I did not have to call out twice as the boys made their way into the kitchen to get them. When tummies are growling and pizzas is on the menu, no movie can be interesting enough! That done I finally wore my gloves to start the humongous task of dish washing, swearing to buy as many pita bread packs as possible and freezing them, I heard my elder son calling out "Mummy your pizza is delicious! I really like the bread base!" 
I stopped what I was doing, a big smile spreading across my face, taking away all those tired wrinkles and lighting up my heart. "Thank you my love, would you like the same pizzas next week?" I didn't have to wait for the answer. Fifteen minutes later as I finally made my way out of a now spotless, sparkling kitchen, I happened to read this magnet stuck on my fridge door The only way to do great work is to love what you do. Couldn't have been more true, could it? End of Phase 5.
"
This post is a part of #UseYourAnd activity at BlogAdda in association with Gillette Venus".
Comments
comments